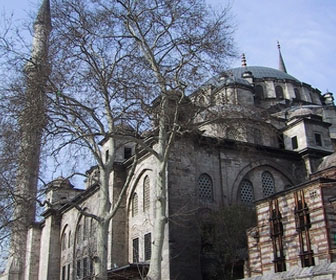 Turkey has vast different panorama, with progressing central plains, high-ceilinged mountains, deserts and orchards.

White sand beaches and lofty sea cliffs, historical sites and more are the countless wonders lies ahead of you. With the diverse nations and civilizations, Turkey was known to world to have various obscure levels of architecture, art and culture, making a mosaic as rich as any of the gilded Byzantine beauties.
Today, Turkey's thousands of kilometers of magnificent coast, sunshine and fine food have become a major tourist destination. Not to mention the beauty of Istanbul this is the only city in the world to span two continents. It offers every visitor illustrious past leaving a rich legacy of mosques, museums, churches and splendid palaces, together with a pulsating street life and lively bazaars. Istanbul contains three distinct cities which has lots of tourist attractions and traces of the past. Amongst hundreds of fascinating sights, the Fatih Cami Mosque is known to its exclusive splendor of heritage.

This Imperial Mosque was built between 1462 and 1470 by Sultan Fatih Mehmet, known as "Mehmet the Conqueror"; 1432-81, who took Constantinople in 1453. the true architect of this mosque was Atik Sinan, and not the Sinan hired by Suleyman. Sultan Mehmet's objective was to build an Islamic monument more impressive than the Eyasofya Church. Tale has stated that when the mosque unsuccessful to reach as high as the church - despite being built at the top of a hill, still the sultan had to finish the architect's hands.

The mosque includes kitchens, caravansary, a hospital, several hamams, a market and also, a school which has instructed up to 1,000 students at a given time. After an earthquake last 1509, the complex has been restored by Beyazit II. Lat 1771, another complete renovation was done by Mustafa III, since most part of the mosque and complex has been damaged by earthquake.

The mihrab, medreses (schools), and inner courtyard continue to exist from the original complex. The great Fatih Mosque is located atop the highest hill in Istanbul. Reminiscent of the other old mosques in the city, it has a large inner dome sustained by semi-domes on all four sides. The picture of the spacious central discloses an overstated power on 18th-century Ottoman art.