Located in Istanbul, Turkey, the Blue Mosque is a true architectural wonder. Commissioned to be built in 1609 by Sultan Ahmet I, the mosque was intended to rival the Hagia Sofia with its enormous dome. The architect in charge of the design, Mehmet Aga, was not able to create a larger dome for the Blue Mosque, but he did add several innovations which made the mosque unique for its time. Until the construction of the Blue Mosque, no other Muslim worship center had six minarets. The legend behind this odd number of minarets - since mosques usually have one, two or four - is that Sultan Ahmet I asked for gold minarets using the word altin. The architect thought the Sultan had ordered alti (six) minarets instead. When the error was revealed, Mehmet Aga feared for his life, but the Sultan was so enamored with the design that the architect was spared.

Even though the domes are not as large as the main dome of the Hagia Sofia, it is still of an impressive size, but despite the title Blue Mosque, there is nothing blue about the exterior of the building. The name hails from the inclusion of over 20,000 blue tiles inside. These tiles are embedded in the walls, undersides of the domes, and ceilings of the mosque, and they can be seen by any visitor who wishes to look up.

The Blue Mosque proves to be a popular tourist spot, but rules of etiquette must be followed when entering since it is still in use as a mosque and must close five times a day for over one hour to devote to prayers. Visitors need to remember to dress modestly, remove their shoes, and women must cover their heads. Non-Muslims are allowed entrance, but their entry point is limited to the north gate while Muslims enter through the main doorway on the west side. Due to the sacredness of the site, even when formal prayers are not being held, visitors should remain quiet and respectful of lone worshipers who engage in solitary prayers and devotions inside the mosque.

A trip to the Blue Mosque is not to be missed for visitors to Istanbul for its stunning architecture and significance.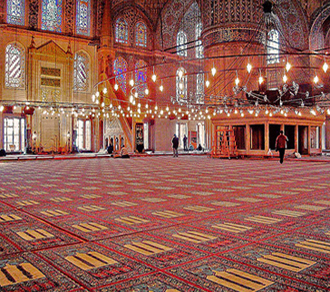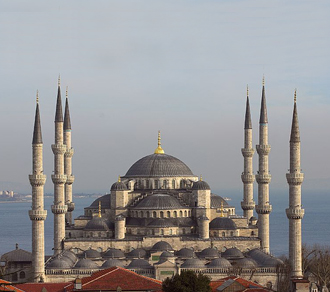 Blue Mosque Opening Hours / Visiting hours:


November-March Winter schedule:


Monday to Sunday : 9:00 to 17:00
The mosque is closed half an hour before prayer time and half an hour after prayer time.



April-October Summer Schedule:


Monday to Sunday : 9:00 to 21:00
The mosque is closed half an hour before prayer time and half an hour after prayer time.



Address :


At Meydanı Sokak 17, Sultanahmet, Istanbul
Tel: +90 212 518 13 19



Admission fee :


The entrance is free, donations are accepted.