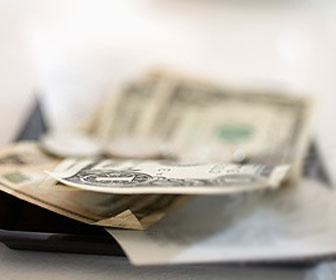 Do you tip in Turkey? How much to tip in Turkey?

Traveling in and visiting the country of Turkey can be an amazing experience. It is important, however, to be aware of customs and norms when traveling in Turkey. One way to do this is to be aware of tipping customs in Turkey.

Tipping in Turkey is much different than tipping in other countries, such as the United States. One surprising fact about tipping in Turkey is that you in general do not tip taxi drivers.

When it comes time to pay your cab fare in Turkey, simply round the amount to a convenient whole dollar and pay the driver. Tipping customs in Turkey, however, dictate that the driver does not receive any real extra gratuity.

In general, when tipping in Turkey it is advised to do so in Turkish Liras. If you absolutely can not tip in liras, foreign currency is fine as long as it is paper money and not coins. Tipping customs in Turkey demand paper money if it is in foreign denominations, as foreign coins are difficult to exchange.

When tipping in restaurants in Turkey, it is okay to tip a small amount such as 5-10% in inexpensive eateries. Tipping at these locations is not mandatory, however. If you are patronizing a higher-scale establishment, it fits tipping customs in Turkey to tip around 10-15%. This is an appropriate range for a tip at a luxury restaurant and is expected at such places in Turkey.

If you are fortunate enough to try out a Turkish bath, it is customary to tip 15% of the total and split it up among all of the attendants. This is an important thing to keep in mind when tipping in Turkey, and will ensure your experience goes smoothly and is enjoyable.

If you can memorize these pointers about tipping in Turkey, you can be certain not to make an embarrassing mistake in this wonderful country. Just be sure to keep plenty of Turkish liras or foreign paper currency on hand to tip as needed.